So you want to… be an arts educator.
Have resumes and cover letters become your (least) favorite new hobby? Times are tough out there for recent graduates and young professionals – competition is fierce and you can't be an intern forever.  In our new blog series, So you want to…, our museum staff offers advice and inspiration for pursuing an arts career. Don't worry– all those applications will eventually turn into an interview!
Laura Thompson has worked as the Director of Kidspace for over ten years and now oversees all the educational programming at MASS MoCA as Director of Education. She holds a doctorate in arts education from Columbia University Teachers College and also serves as a visiting assistant professor of art history at the Massachusetts College of Liberal Arts.
What is the best career advice you ever received?
From my dad: "Keep plugging away." From my mom (said with a thick Queens, NY accent): "Oh, just get thicker skin."
What was a formative arts experience for you as a young person?
My family is big on art; in fact, my grandfather was a WPA and an Ashcan artist and my dad, a writer who also loved to draw on just about anything, napkins, paper plates, newspapers. We always went to museums and art galleries. As a kid, my family would make an annual pilgrimage to the Berkshires to visit the Clark Art Institute and Tanglewood.
One of the most lasting impressions I have of a museum visit is when my dad took me to the Philadelphia Museum of Art in 1984. On view was Jonathan Borofsky. I remember it so clearly – I was excited to see his large men sculptures and I got to play Ping-Pong at a game table in the middle of the galleries. It seemed so weird to have a contemporary art installation in what were typically such formal gallery spaces. My dad and I had great conversations that day, too, talking about our favorite subjects: art and politics. It was here that I realized that I loved talking about art and hoped that I would have a career in the field.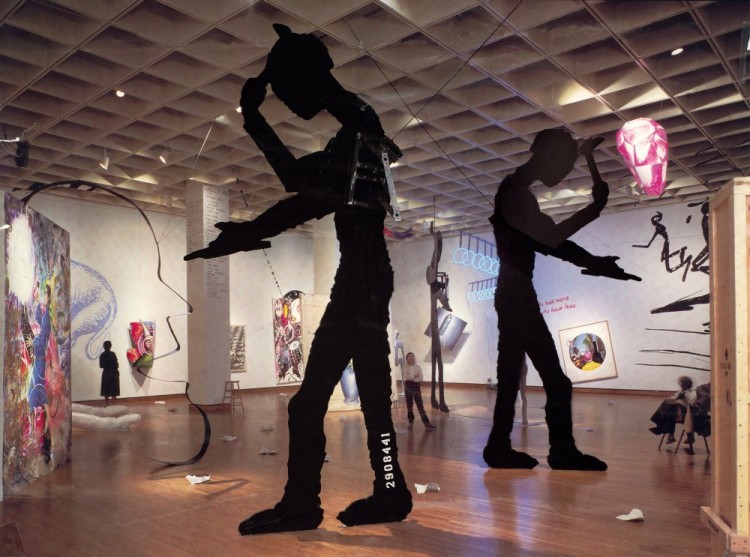 What is the biggest shift you've witnessed in the museum field?
I've been in the field since 1990. In past jobs, we had "facilitators" stationed in galleries to talk about art or "gallery interpreters" and "docents" who lectured, and now "educators" or "learning specialists" who ask a whole lot of questions. I have seen a lot of changes that have gone on in terms of funding, physical spaces, registrarial work…Collections used to be cataloged on small index cards!
The biggest shift I have seen has to do with the use of technology. Back in my day (here is Granny again!), we had very few computers; no museums had websites, let alone Smartphone applications, QR codes, and podcasts. Everyone was worried about how their images would be misused if they were digitized.
If you could work in any other field, what would it be? Why?
I can't imagine working in any other field and definitely not someplace corporate with fluorescent lights and cubicles! I would open a holistic art gallery and meditation center.
Fill in the blank: The future of the arts depends on good arts education.
Of course you would expect me to say that! Children need art because it's good for their social, emotional, and cognitive growth as a stand-alone subject, not because it can help improve test scores or support the core curriculum and learning standards.
Do you have questions for next week's So you want to…? Tweet them @MASS_MoCA !
Digg | Del.icio.us | Technorati | Blinklist | Furl | reddit