(re)Made at MASS MoCA: Available Light
A few short weeks ago, renowned choreographer Lucinda Childs was in residency at the museum with her dancers, rehearsing her revamped version of Available Light. Childs's seminal collaboration with architect Frank Gehry and composer John Adams was performed March 6, 7, and 8 for the first time—on Gehry's reimagined set to Adams's original score—since 1983.
Naturally, we filmed a bunch of rehearsals, conducted numerous interviews, set up time lapses, and snapped lots of photos to preserve the revival of this formative piece. They're all compiled here, in chronological order, so you all at home can feel like you were right there with us watching Available Light's rebirth.
First up is a time lapse of the Hunter Center as our production team set the stage (literally) for the show. The set they constructed is slightly different from Frank Gehry's 1983 original; though the aesthetics are similar, this version is more logistically viable for touring the world, and can be built at virtually any venue (click for video):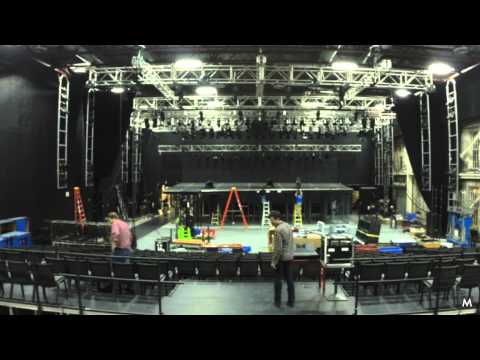 Once the stage was set, the dancers began to rehearse…
And rehearse…
And rehearse.
But luckily, Lucinda Childs and her dancers weren't too busy to get a tour of the galleries from our director, Joseph Thompson:
And before showtime, we stopped to chat with the choreographer herself about revamping one of her major works (click for video):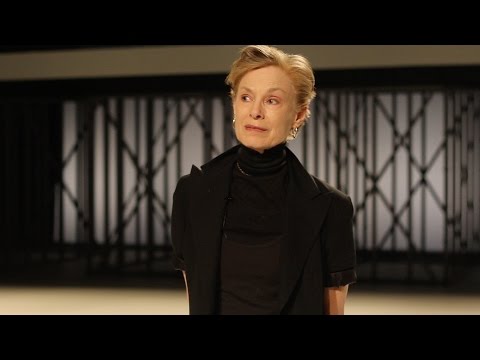 Then, after nearly a month of rehearsals, it was finally time for three intimate, work-in-progress performances of the piece…
And they were breathtaking:
The dancers took a much-deserved bow, but the night wasn't over just yet.
After each showing, audience members got their questions answered during an exclusive Q&A session with Lucinda Childs and Julie Lazar, the original commissioner of Available Light at the Museum of Contemporary Art, Los Angeles's Temporary Contemporary, facilitated by our managing director of performing arts, Sue Killam:
Now, the only thing left to do was strike:
And by the end of the whirlwind three-week residency, some members of our production team got a little bit silly. Yes, Tim, we're talking about you:
In June, Available Light will have its premiere at Frank Gehry's Walt Disney Concert Hall.
Now that we're done with one major dance performance, we're gearing up for another: if you loved Available Light as much as we did, don't miss the sleek choreography and electrifying movements of Larry Keigwin's KEIGWIN + COMPANY, a co-presentation with Jacob's Pillow Dance, in our Hunter Center on April 11 and 12.
Digg | Del.icio.us | Technorati | Blinklist | Furl | reddit