The art of The Escape Artist
I'm a bit of a theater nerd, so needless to say I was thrilled when I found out we would be presenting a staged reading of John Kelly's newest work The Escape Artist as part of the Sundance Institute Theatre Lab on Saturday, April 3. I'm mostly familiar with Kelly through his brilliant character work, and specifically as one of his most beloved characters Dagmar Onassis, the fictional love child of Aristotle Onassis and Maria Callas.
Kelly is a two time Bessie and Obie award winning performance and visual artist whose work began in New York's East Village clubs in the early 1980's; since that time he has created over 30 performance works which have been performed at venues across the country. Originally trained as a dancer with American Ballet Theatre and the Harkness House for Ballet Arts, he embraces all forms of art from theater, dance, visual art, drag, film, and music in his work.
Kelly has been on campus over the last week working on The Escape Artist, which will eventually include a collision of music, video and story. The premise revolves around a singer hired to lay down the tracks for cinematic re-enactments of the paintings of Caravaggio. The singer channels the characters that populate the paintings, encounters unexpected technical difficulties, and reveals a turbulent personal history of his own. The Escape Artist considers the parallels between the unbridled creative spirit of the urban artist of the 17th and 21st centuries.
Before coming to MASS MoCA Kelly spent time in Rome recording video and shoot photographs of the characters he takes on in The Escape Artist.
At MASS MoCA Kelly shot this video promo for The Escape Artist in the bridge leading up to the LeWitt Retrospective. (click on the image to view)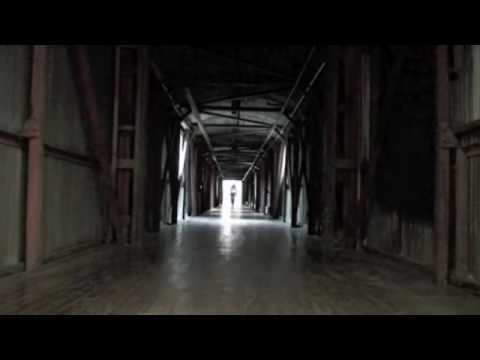 True to Kelly's style he is compiling all sorts of artistic creations to form a truly multi-media experience for the audiences of The Escape Artist. Â Although the showing at MASS MoCA is only a staged reading and will not include all of the final pieces of the show, from one theater nerd to another, this performance is going to be a night at the theater you don't want to miss!
Cheers,
Brittany
Digg | Del.icio.us | Technorati | Blinklist | Furl | reddit